A venue for meetings, conferences, receptions, functions and training days.
Coffee Bar
The light and airy Coffee Bar is suitable for up to 40 people. A perfect space for crafting, dancing or socialising. This space has a smaller kitchenette (microwave, sinks & serving hatch)
Youth Room
Our most robust space! If you need space for the little ones to let off some steam or a space for a messy art project or even a theatrical rehearsal, the Youth Room is calling! It is our most affordable space and is a good space to start a community interest group.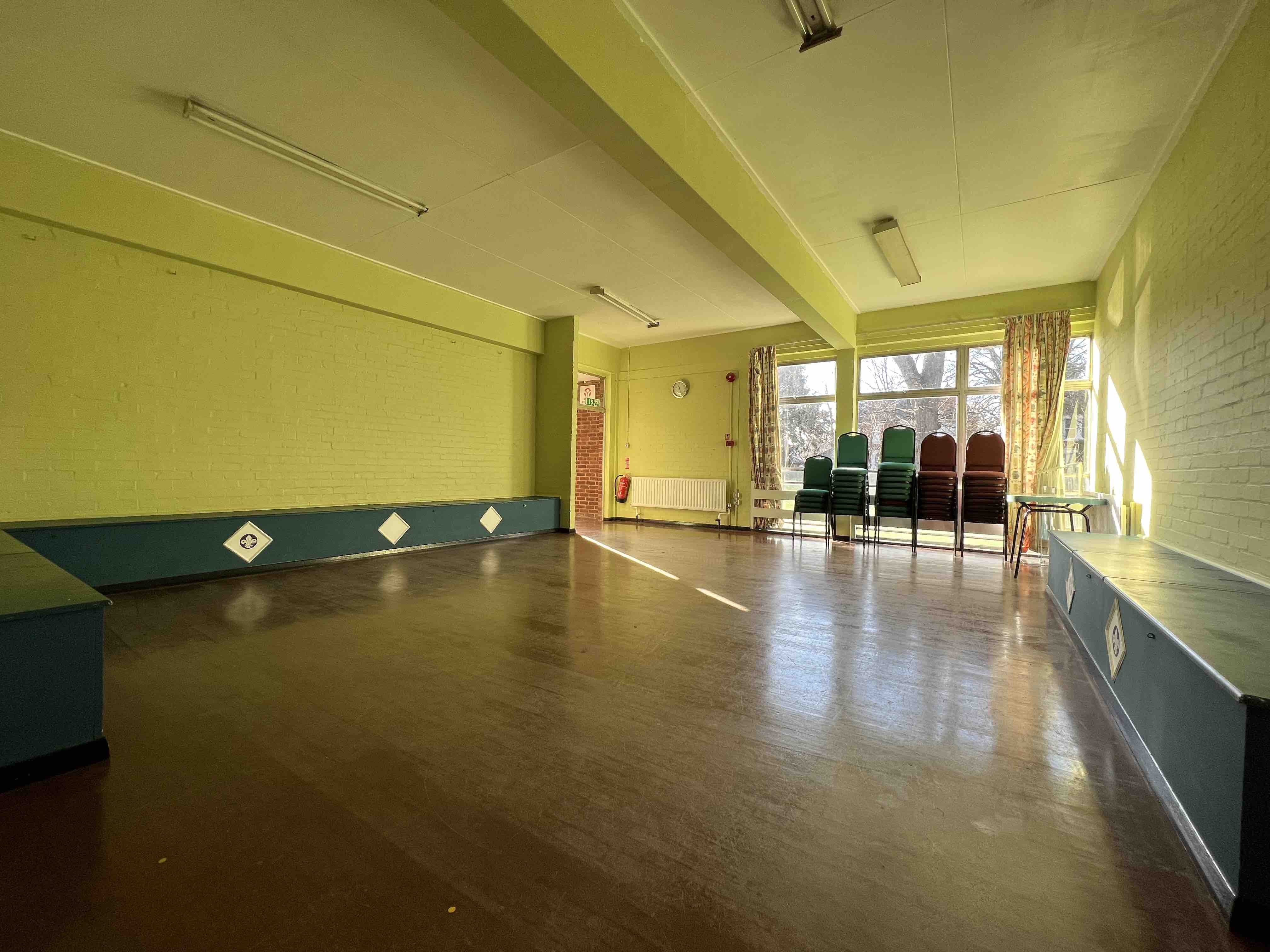 Prices & Hirers Agreement
Our usual prices and deposits are on the Centre Leaflet. To view our fuller hirer's agreement, click here.
Sorry, no bouncy castles are allowed anywhere on our site.
Additional information
Each of our spaces can be booked by the hour, there is free WIFI throughout, on-site parking for 30 vehicle, secure cycle storage, we are a fully accessible site, with washroom facilities for all.
All in our community are welcomed at St Laurence's, and the Centre Committee are always pleased to hear from community groups who are looking for a meeting space. Community Rates are given at the discretion of the Centre Committee; all such requests should be made in writing.
Ready to book?
Or would like to find out more?
email: manager@stlaurencecatford.org.uk
or call 020 8698 9706 (the office is closed on Thursdays)
Our latest news and information can be found by following us on Twitter.
Who we are
Situated at the heart of the Borough of Lewisham, St Laurence Centre is a purpose-built community hub that has been serving the people of Lewisham and Catford for over 50 years.
The high standard of accommodation at the Centre makes our unique venue suitable for professional and commercial organisations as well as community groups and charities. St Laurence Centre is also appropriate for religious ceremonies of all faiths and none.
The Main Hall
The Main Hall is our largest space, holding 120 people comfortably – perfect for large conferences, public meetings or life events. It has a fully equipped commercial kitchen available for use by the hirer or their caterers.
We have 120 chairs and 40 rectangular tables, available for use. There is a noise limiter in the hall to ensure noise is kept to a respectable, comfortable level for all hirers of the centre. A PA system is available along with large stage suitable for presentations.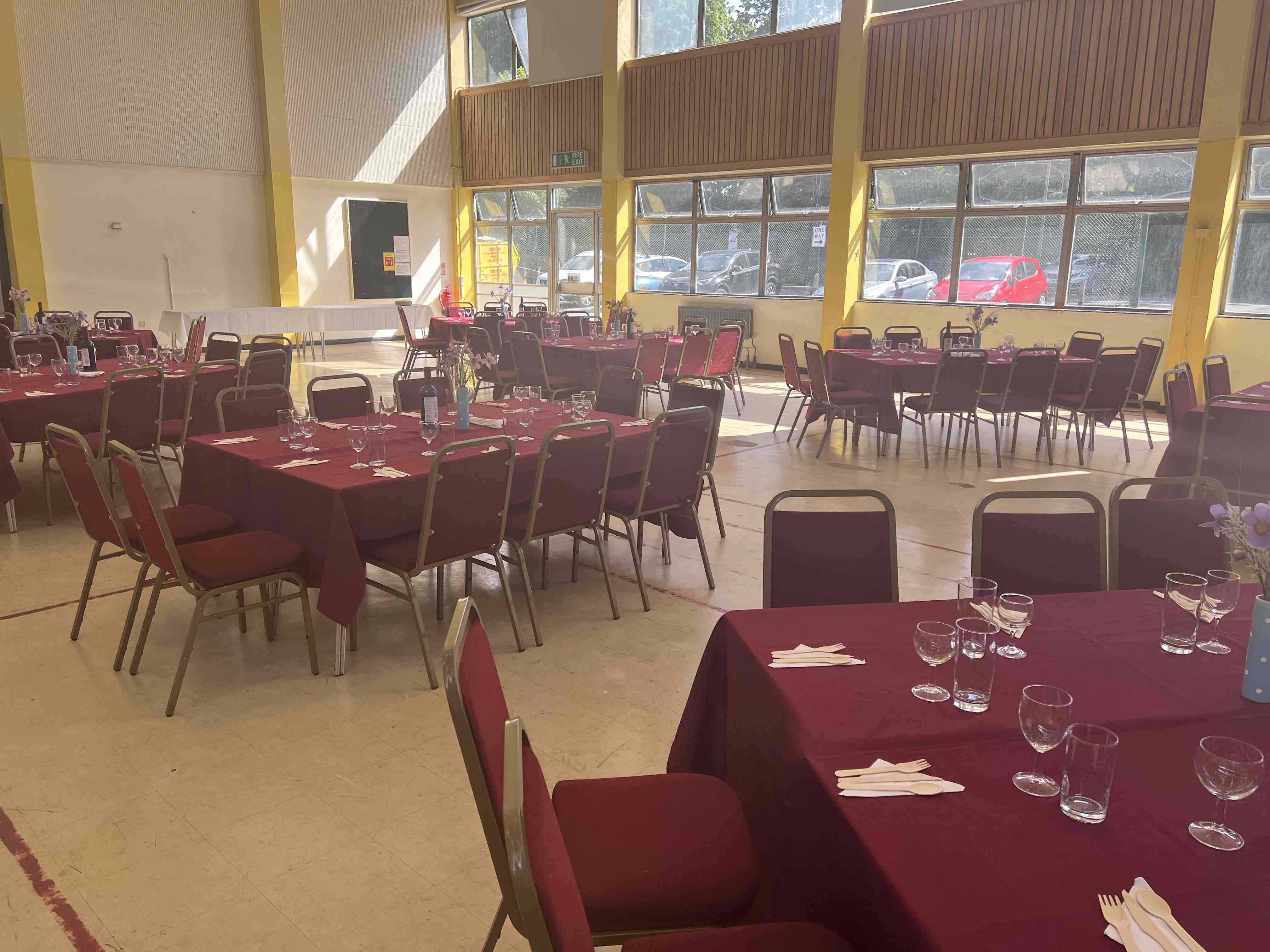 Jubilee Room
The Jubilee Room has been recently refurbished and can comfortably accommodate up to 40 people. Perfect for small conferences, team away days or even an intimate family supper. Equipped with a small kitchenette (sink, hot water tap & microwave) the Jubilee Room also has a screen for a projector. There are three full sized windows that fill this space with light but it can be turned into a 'black-box' space with our blackout curtains.